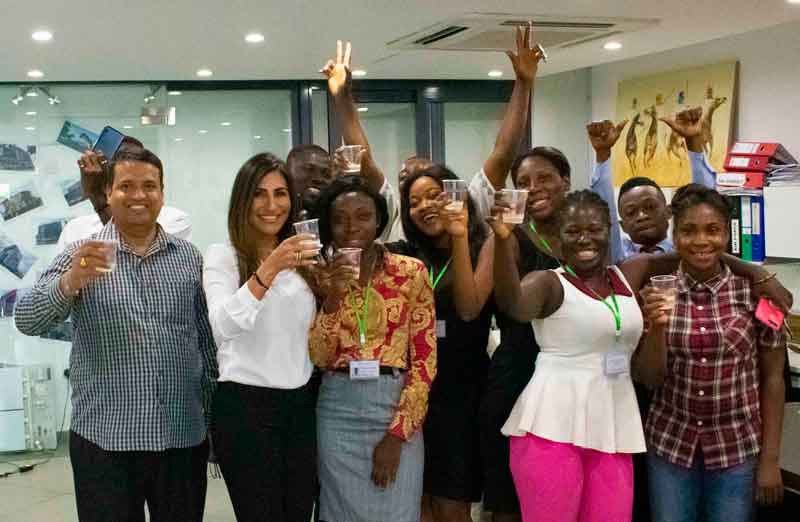 Celebrating the Sales Team
Every milestone counts!
Over the past few months, we have had the pleasure of revamping our team, with new faces and fresh energy. Putting our best feet forward and going out of our way to contribute to fulfilling the vision of The Greens, we are happy to celebrate every achievement and milestone – no matter how big or small.
To us, celebrating our small victories are just as important as the big ones. Every time we recognise the good things that come our way, we open ourselves up more to receive more good things.
Pictured here is the team celebrating a property sale from one of our amazing sales executives – Cecilia.
We are The Greens and we dey for you!