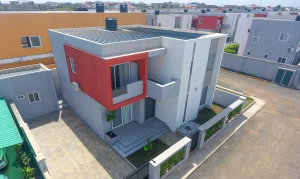 In Ghana, there are numerous unique developers who will make the decision to invest in a luxury property difficult. As a result, settling on just one property will take a lot of work. Nonetheless, 
real estate investing in Ghana,
 particularly in luxury properties, is a lucrative business with the following advantages:
Because of their premium location, high-end amenities, and status symbol, luxury properties in Ghana command high rental and resale prices. As a result, investors can expect high investment returns in the form of rental income and potential appreciation. However, to determine the overall potential return on investment, all factors involved in the investment, including property management costs, market conditions, and competition, must be considered.
The value of luxury properties tends to rise over time, providing investors with a long-term investment opportunity. Furthermore, well-located properties in developing areas may appreciate as a result of increased demand for housing and rising property values in those areas.
Luxury properties such as apartments for sale in Accra are in high demand among renters, providing investors with a consistent stream of rental income.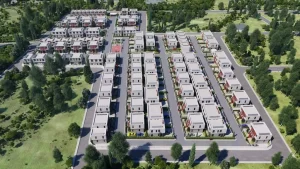 Due to the growing middle-class population and their increasing disposable income, luxury apartments in Accra and other cities in Ghana are in high demand among renters. This can provide investors with a consistent stream of rental income, which can be a stable source of passive income and help to offset any property ownership costs. However, it is critical to conduct thorough research on the local real estate market, including rental demand and competition, to ensure that a property will provide a positive return on investment.
Ownership of luxury properties can be a status symbol and a social status marker.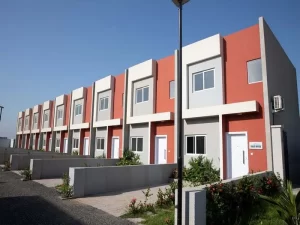 In Ghana, owning luxury properties such as high-end apartments and houses can be viewed as a status symbol and indicator of social status. This is due to the growing affluence of the middle class and the increased demand for upscale properties. The prestige and exclusivity of a luxury property can also increase its value and desirability as a status symbol.
Opportunity for renovation:
When compared to smaller or more fundamental properties, luxury properties in Ghana frequently have more space and room for renovation and improvement. This provides an opportunity for investors to increase the value of their investments by updating and upgrading the property. Renovations to the kitchen, bathroom, or new fixtures and appliances, for example, can increase the property's value and attract higher-paying renters. However, it is critical to carefully consider the costs of any renovations to ensure a positive return on investment.
Luxury properties in Ghana are frequently located in prime areas such as waterfronts, golf courses, or tourist destinations, which can provide investors with numerous benefits. These areas usually have a high demand for housing and provide a variety of amenities and attractions that can increase the value and desirability of the property. Furthermore, properties in popular tourist areas can provide opportunities for vacation rental income. It is important to note that investing in luxury 
properties in G
hana is not without risk, and investors should conduct thorough research on the market as well as the specific property before making an investment. It is also critical to understand the local regulations and laws governing property ownership, renting taxes, and any other costs that may be incurred.