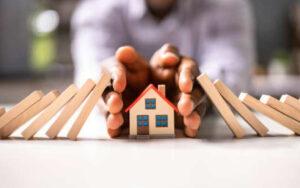 Accra, Africa's fastest-growing city, has a population of over 32.83 million (2021) and is experiencing an increase in housing demand, making the
real estate
industry a critical industry sector in the economy.
Several real estate firms operate, offering a variety of services to meet the growing demand for housing. These services are distinctively diverse, yet they meet the housing needs of both Ghanaians and foreigners.
The following is a list of
Accra real estate companies
that have emerged with the services and flexibility they have provided in helping with the majority's housing needs.
| | |
| --- | --- |
| REAL ESTATE COMPANIES | INDUSTRY SECTOR  |
| Meqasa Limited  | Property Website  |
| Goldkey Properties  | High Quality Residential/ Commercial Properties  |
| The Greens Ghana  | Affordable Residential Properties  |
| Appolonia City  | Residential/ Commercial/ Industrial Properties  |
| Regimanuel Gray | Residential / Commercial Properties  |
| Devtraco Plus  | High Quality Residential Properties  |
Some Challenges faced by these Real Estate Developers 
Despite the growth of these developers in Accra's real estate industry, the sector continues to face a number of challenges, the most significant of which is the high cost of acquiring land, which makes it difficult for developers to provide affordable housing.
People in Ghana find it challenging to own
mortgage houses in Ghana
due to a lack of mortgage financing options as well. 
Other difficulties that these real estate companies face include:
High land costs: Acquiring land in Ghana is relatively expensive, raising the overall cost of real estate development.
Lack of finance: Real estate development necessitates significant capital investment, but many Ghanaian real estate companies struggle to obtain financing due to high-interest rates and stringent lending criteria imposed by financial institutions.
Poor infrastructure, such as roads, water, and electricity, can stymie real estate development and make it less appealing to potential buyers.
Land tenure issues, such as ownership disputes and unclear land titles, stall real estate development and make financing difficult to obtain.
Slow permit processing: Obtaining permits and approvals from local authorities can be time-consuming and bureaucratic, causing real estate development projects to be delayed.
Lack of skilled labour: Real estate companies in Ghana also face difficulties in finding skilled labour, which leads to construction delays and higher costs.
Changing regulations: Ghanaian real estate firms must keep up with changing rules and laws, which can be time-consuming and expensive.
Despite these challenges, the Ghanaian government has taken steps to address these issues. Several policies and programmes have been implemented by the government to promote affordable housing and increase access to mortgage financing as well. These efforts are expected to create opportunities for real estate companies to provide Ghanaians with affordable housing solutions.
Finally, the Accra real estate industry keeps expanding, creating opportunities for businesses to provide quality housing and other real estate services to Ghanaians. Meqasa, Appolonia City, Regimanuel Gray, Devtraco Plus, The Greens Ghana and other real estate companies are leading the way in providing innovative solutions to meet the city's increasing housing demand. The Accra real estate industry is poised for continued growth, thanks to the government's efforts to promote
affordable houses in Ghana
and increase access to mortgage financing.
Explore top properties to invest in comprising
1 to 4-bedroom houses
with full-fledged amenities by a leading estate developer in Ghana.