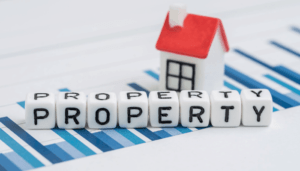 Real estate investment remains one of Ghana's most appealing investment opportunities. 
In recent years, the country has experienced rapid economic growth, resulting in a growing middle class and increased demand for housing and commercial property. As a result, real estate has emerged as a popular investment option for both domestic and international investors seeking to diversify their portfolios and capitalise on the potential for high returns.
Key Benefits of Investing In Real Estate in Ghana 
One of the primary benefits of investing in Ghanaian real estate is the potential for capital appreciation.
House prices in Ghana
are likely to rise in response to rising demand, giving investors the opportunity to make significant long-term gains. Furthermore, property rental income can provide a consistent stream of passive income, making real estate an appealing investment option for those seeking consistent cash flow.
The Relative Stability of the Market 
Another advantage of investing in real
estate in Ghana
is the market's relative stability. Real estate, as opposed to other investment options such as stocks or currencies, is less volatile and is generally regarded as a safer investment option. Furthermore, real estate investments are frequently viewed as a hedge against inflation because property values tend to rise in lockstep with inflation over time.
Ghana's government has also implemented a number of policies aimed at encouraging real estate investment and development. For example, the government has established a number of initiatives to help real estate developers obtain financing, such as the Ghana Real Estate Developers Association (GREDA) Mortgage Fund. Furthermore, the government has implemented tax breaks and exemptions to encourage investment in the sector.
The Greens Ghana offers
1-4 bedroom detached houses for sale
in a location worth your real estate investment in Ghana.
Some Challenges in Real Estate Investing in Ghana
Real estate investment in Ghana is fraught with difficulties, some of which are listed below.
Lack of Transparency in the Market
One of the most significant barriers is a lack of market transparency, which can make it difficult for investors to obtain accurate information on property values, rental rates, and market trends. Furthermore, the process of acquiring land and obtaining permits can be complex and time-consuming, making entry into the market difficult for investors.
Lack of Affordable Housing
Another issue confronting Ghana's real estate sector is a lack of
estate houses for sale in Accra.
 While the demand for housing is increasing, particularly in cities, many low and middle-income families are unable to afford the high costs of purchasing or renting property. This has resulted in the growth of informal settlements and slums, which are frequently overcrowded and lack basic amenities like water and sanitation.
Finally, real estate is a promising investment opportunity in Ghana, with high returns and relative stability. However, investors should be aware of the market's challenges and risks, such as a lack of transparency, complex regulations, and the need for affordable housing. Investors can capitalise on Ghana's real estate sector's growth potential by carefully assessing the market and taking a long-term approach.