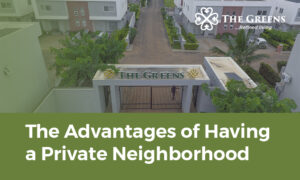 Houses for sale in Accra
within gated communities have grown in popularity among 
real estate d
evelopers over the
 years. They are ideal homes for many families and individuals because of the privacy, security, and peace of mind they provide. The sense of safety and security provided by these communities makes residents feel at ease and allows them to relax and unwind after work.
Residents of gated communities have equal access to private clubs, swimming pools, and tennis courts; however, only a few gated residential communities in Ghana make good investments; as a result, it's critical to weigh the pros and cons before making a decision to avoid future regrets.
Here are a few reasons why you should consider buying a home in a gated community.
It gives a sense of safety and security.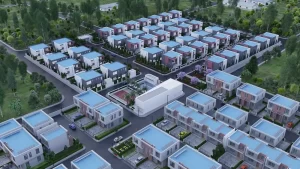 For starters, if you live in a high-crime area, you may not feel safe, especially at night. The prospect of being attacked or assaulted may also make you feel uneasy. Living in a gated community, on the other hand, will provide you with peace of mind because residents enjoy having a private entrance, a secure yard, and a 24-hour guardhouse.
Many gated community residents enjoy the benefits of living in a gated community because they feel safe and secure. This sense of safety and security allows them to unwind and concentrate on their daily activities. It also gives them a sense of belonging and pride in their community.
It provides isolation and exclusivity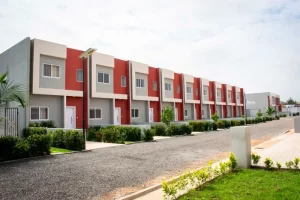 Watching the sunrise from your balcony at 
the C
ypress is just one
 of many activities available in a gated community. The opportunity to enjoy isolation and minimal interference from the outside world is another benefit that gated communities bring. Even while detached
 houses for sale in
 Accra provide a sense of presence in the community, the odds of enjoying one's space are great, especially in a gated neighbourhood.
Furthermore, living in a gated community encourages knowing who your neighbours and visitors are. It, therefore, provides a sense of security and promotes familiarity.
It allows people to socialise with others who have similar interests.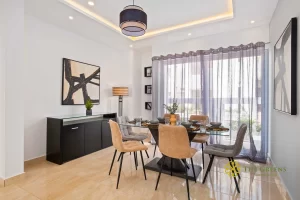 Children who live in a gated community have an advantage. Socializing with the children of parents who share similar interests offers advantages since it allows parents to watch their children's activities while also ensuring their safety at all times.
Furthermore, certain 
residential communities in A
ccra that regularly
 conduct events such as barbecues parties and the like create a welcoming setting for parents to bond. These may eventually lead to beneficial relationships such as commercial prospects or a pleasant babysitting schedule to benefit both families.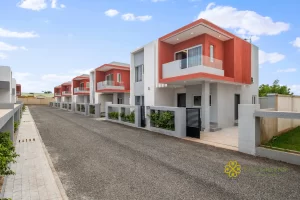 For community inhabitants, many gated communities provide multipurpose sports courts, swimming pools, clubhouses, and fitness centres. These characteristics, along with the property's location, significantly impact investment results. As a result, if you want to buy a property in a gated community purely for investment purposes, the investment returns are likely to be significantly higher than for properties in non-gated communities.
Buyers want and are willing to pay for a secure, premium, and safe environment.
To conclude, thorough diligence is advised while purchasing 
the proper neighbourhood
. Despite this, 
Eden Residence
, an award-winning real estate company, has sold out five of its projects and presently has four and five-bedroom detached residences for sale in Community 25.